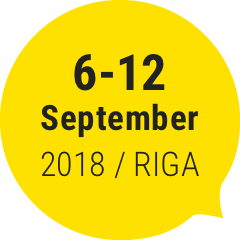 Programme
Deepspace
James Batchelor
8, 9 September 17.00, Railway Museum, Uzvaras bulvāris 2/4 | 10 and 7 eur
Combining dance, sound and installation, Deepspace is a mesmerising, intimate performance that examines our curiosity for the unknown.
Playing at the intersection of art and science, the body is taken to the extremities of remoteness and proximity, connectedness and isolation, certainty and uncertainty. A condition, Australian choreographer James Batchelor and visual artist Annalise Rees experienced while spending two months at sea studying remote volcanic islands in the sub-Antarctic. From their experiences, Deepspace was born. Performed in the spacious hall of the Railway Museum, it brings the audience to this unique, isolated landscape.
About the artist
James Batchelor is an Australian choreographer and dancer. He strives to find ways that dance can be a conversation, collaboration and exchange with other disciplines and communities. His work is particular in its response to context, from conception to presentation; it strongly considers how a performance exists within a specific space and time.
James trained at the Victorian College of the Arts. Over the last five years he has generated an extensive body of work including commissions from Chunky Move, Dance Massive, Dancehouse, the National Portrait Gallery of Australia. As a performer he has worked with choreographers such as Iván Pérez, Anouk van Dijk, Antony Hamilton, Prue Lang, Stephanie Lake and Sue Healey.
Credits
Choreographer: James Batchelor
Performers: James Batchelor, Chloe Chignell
Visual Artist: Annalise Rees
Sound Design: Morgan Hickinbotham
Production: Bek Berger
Supported by the Australian Government through the Australia Council for the Arts, the ACT Government through Screen ACT and the City of Melbourne through Arts House. Deepspace was developed through Arts House's CultureLAB with the assistance of Creative Victoria.
Premiere in 2016
Supported by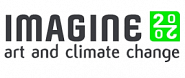 * Reduced price for students, seniors, people with disabilities